I've spent enough time on this page banging on about "concept" food and "experimental" dining for regular readers to know that I think it guilty until proven innocent. If an establishment bashes together completely disparate ideas simply because it doesn't know how to make up its own mind, then in my experience it probably will not work. Like an unstable compound, it only has so long before it falls apart. That is my broad feeling about Alan Yau's Duck & Rice, except that because he's a wealthy and successful entrepreneur, he might intervene before that dreaded day comes.
It was built on the site of The Endurance on Berwick Street. It's a posh pub with a posh Chinese above it. Sounds intriguing? Sort of. You can have two very different experiences in the same establishment, and I guess that is appealing to some. But if you come, as I have done, mainly because you are starving, and if you happen not to work for a hedge fund in Mayfair, then I would imagine you will be disappointed. The food, on a very long and luxuriant menu, varies from fine to disappointing to really quite bad, while the prices vary from expensive to very expensive to did I tell you I don't work for a hedge fund?
The pub downstairs serves blameless ales, lager, stouts, wine and spirits for standard – that is, obscene – central London prices. Some of these are very good, including very cold Pilsner Urquell delivered regularly from the Czech Republic and stored in giant copper vats. There is also a beer cocktail list, in keeping with the general fusion theme.
The menu, found after ascending some spiral stairs, is a litany of Chinese classics, delivered with energy and pizzazz, but lacking consistency, except in the exorbitance of the prices. Naturally there is excellent duck, delivered in traditional Cantonese fashion with plum sauce and wisps of spring onion. But if I tell you that half a duck is £24, you might wonder why anyone would come here rather than go to Chinatown around the corner. Those posh pilsners are the answer, I guess, but I'm not sure most punters will want to pay the premium. There is also lobster Cantonese style, but at £48 for two, it is simply out of reach for most diners. The same goes for 260g of Grade 5 Japanese beef: £48.
And so begins a theme. There is chilli Sichuan chicken: crispy, short strings of meat doused in red chilli and Sichuan peppercorns. My palate got used to chilli long ago, and can just about handle the heat, but my conscience can't bear the £16.50 price. The sesame prawn toast is an avalanche of calories, a single, juicy and large prawn attached to a wedge of fried bread like a sailor to a life raft, and buried under a hefty handful of white and black sesame seeds. At £6.50, it's about 30 per cent dearer than my local, so in keeping with the general absence of value.
Those who follow this page will know that I discovered soup in a big way this year. A bowl can healthily dupe your belly into thinking it has had a whole meal, you see. But not the two miserly offerings we plump for here. One is crabmeat and sweetcorn; the other, hot and sour (both £9). The first is lukewarm, under-seasoned and has none of the sea-fresh taste I pine for. The second has all the synthetic flavour of a cook-in sauce well past its use-by date. At nearly a tenner, that's not good enough.
The same is true of the dim sum, sold under the verbose heading of "The Ten Heavenly Kings of Dim Sum". A prawn number delivered in a fluffy white parcel has much going for it. The exterior is light rather than cloying; the prawn now does taste fresh, with real muscularity. But – and sorry to harp on – at £7.80 it's at least £3 more than you can pay five minutes away, making it more hellish than heavenly, in my view. Under "Home Comfort" is a wasabi prawn for a whopping £10.50. This tastes of coloured mayonnaise, and has none of the heat and kick you'd rightfully be looking for.
It is curious to me that a restaurateur as experienced and effective as Yau should have created such an eccentric restaurant. It is confused, except in its commitment to high prices; and if you're after a Chinese, the options round the corner are very cheap and cheerful in comparison.
5/10
90 Berwick Street, London W1, Tel: 020 3327 7888. £120 for Two, with wine
Four more foodie notes from the past week
Fish soup
This week's notes come from a day spent in Bergen, Norway, starting with a classic: prawn, lobster and haddock with loads of cream.
La Trappe Quadrupel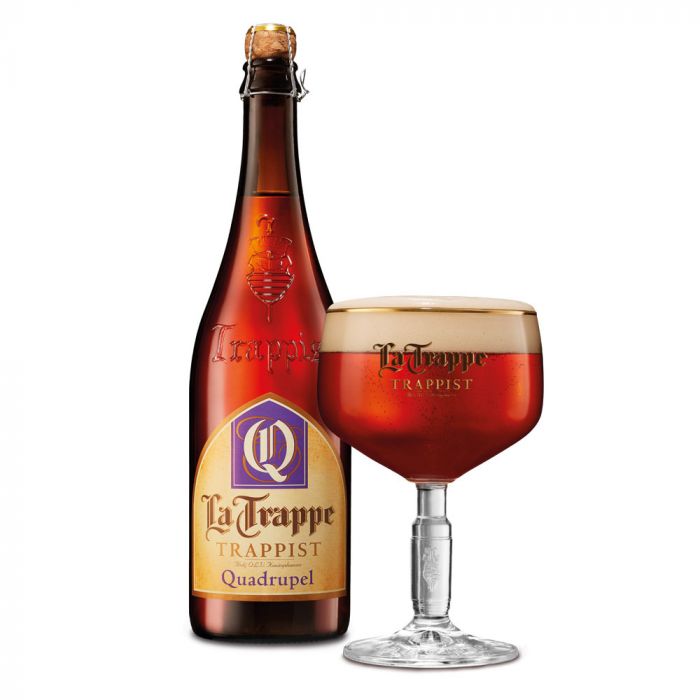 What could be my new favourite beer, from a Dutch producer. Horribly expensive, 10 per cent, and a banana aroma. Unbeatable.
Scallop
In Bergen, they sell two types: fresh and frozen upon catching. The fresh stuff is more expensive, but well worth it.
Herring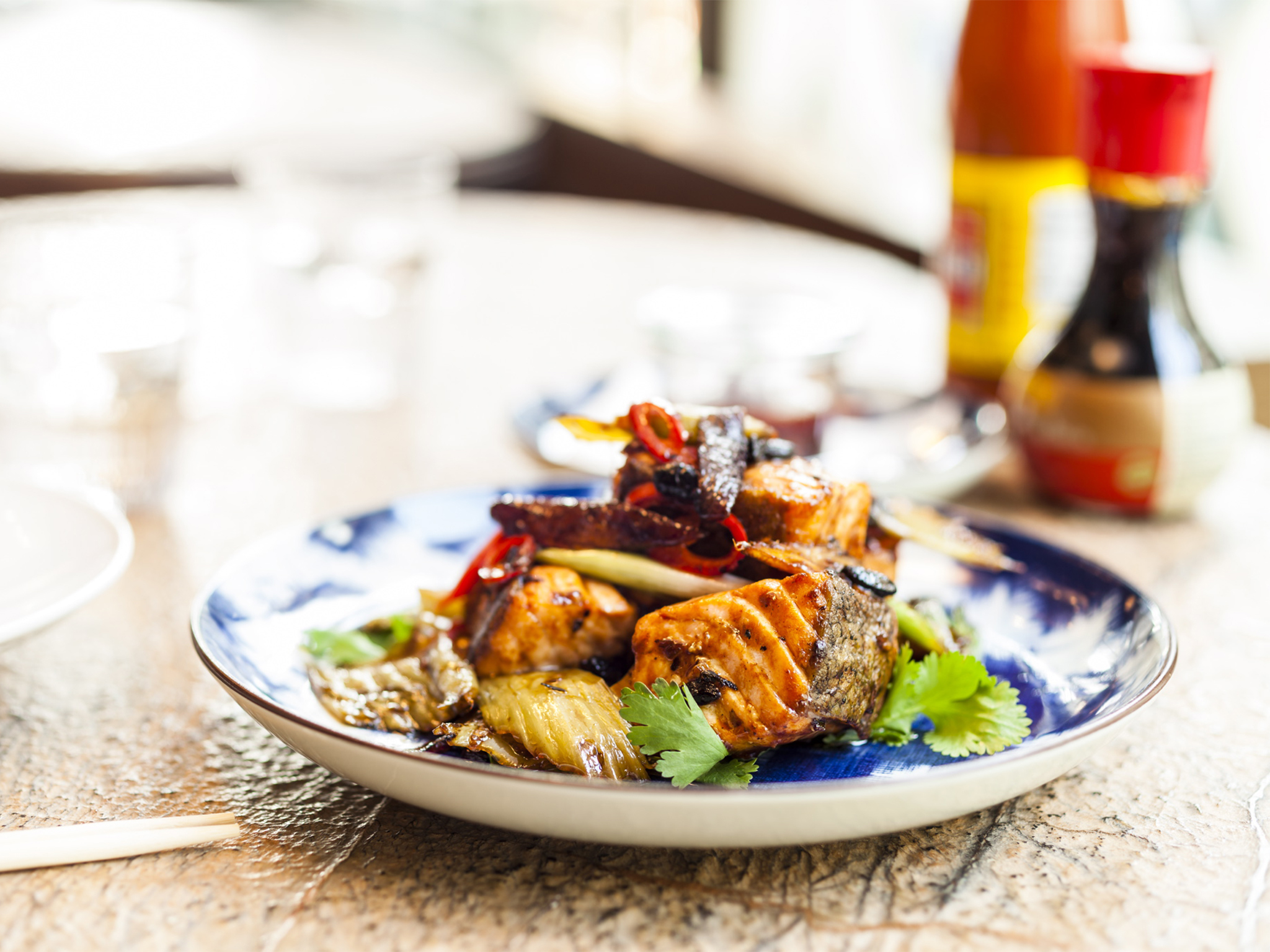 Of all the oily fishes, this may be the best for you. Try it, as I did, with a soft potato salad covered in chives.